Obtaining a home warranty plan is a very smart decision. The next step in the process is to find a reputable provider. There are so many companies that offer you this kind of service. However, you need to take some time to find the perfect one for you. They offer different plans and prices, so you must decide which one is the most feasible.
Purchasing a home warranty is not that easy. We have some helpful tips that will guide you through the process. When you go through all of them, you will know how to recognize a good and reputable provider.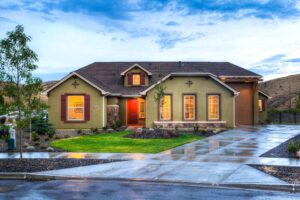 Research
If this is your first time buying a home warranty, you are certainly not familiar with the providers in your area. Even if you did buy before, you might want to try with a different company to improve your experience. First, you need to know which companies offer this kind of service in your area. Ask your friends, neighbors, or do online research.
Check their plans online
Different companies have different plans. They have all their offers on their own website, so check them first. In most of the cases, they will offer a basic and a premium plan, and some extra add ons that you can pay for additionally.
If everything you need is included in the basic plan, you don't need to pay extra for premium plans. For example, if your dryer is still under the manufacturer's warranty there is no need to include it in your plan. This can be considered as an optional addition to your plan, so you don't have to pay for it if you already have it.
Read reviews
When you have picked a company that offers a convenient plan that suits your needs, check the reviews. This is the best way to get to know more about the customer's experience. Notice if there were any problems with the service, and how did the company respond. If you notice some red flags, contact the company directly to clear any doubts.
Direct contact
To make sure that you have made the right choice, call the company or reach by mail. Good companies have excellent customer service. If you get a fast and complete reply to your worries and questions, this means that the company has invested in its customer service. And you can expect this level of communication if any problems occur.
A prompt and clear answer indicates that they are ready to help their customers. If your water heater stops working, the last thing that you want to do is wait for them to answer your phone. Or, having to phone them a few times so that they will get your problem seriously. If you do notice any red flags in the communication process, you should avoid working with them.
To sum it up
Since obtaining a home warranty plan is not easy, you need to consider a few things first. Check different plans and compare them to find the most feasible one for you. See what other users say about them in the reviews too.